Delivery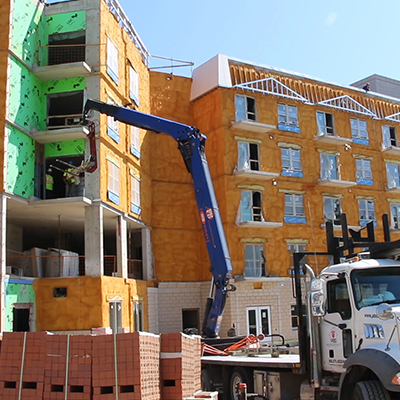 We can deliver drywall, insulation, steel studs, ceilings tires, and home and construction building supplies and materials.
Our fleet of 15 trucks can handle your delivery request from up to 9 floors of a building to garage loads or driveway drops. We can get your drywall and insulation exactly where you want it - up to 9 floors high!
We have a full fleet of trucks including boom trucks and flatbeds with a moffat, that will meet your needs and are readily available to deliver as close as possible to the requested location*. For rates within your area, contact us to get your building materials on the road and delivered to you.
Carry-in service available by request!
Regions we service:
We deliver into the Greater Toronto Area (GTA), Mississauga, Orillia, Barrie, Milton, Oakville to Hamilton and surrounding areas. We may be working on projects beyond, so ask us for further details of delivery. Not sure if we'll deliver? Ask us!
*It is the responsibility of the customer to ensure adequate access to the delivery site.